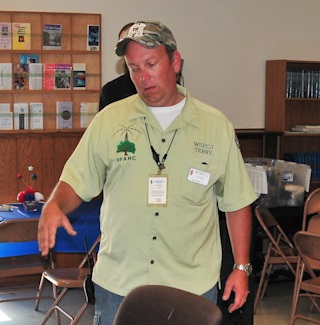 Reminder - The July meeting is on the 4th Saturday of the month. We'll see everyone at the monthly meeting on July 23rd. We will meet at Denny's (34th & 290) for breakfast at 8:00AM, followed by the meeting at the Masonic Lodge in Oak Forest at 9:00AM.
Hamfest - Tidelands ARS Hamfest - Jul 16, 2016 - Texas City, TX
Hamfest - Texas State Convention (Austin Summerfest 2016) - Aug 5, 2016 - Austin, TX
We encourage club members to consider purchasing a club shirt (or a new HAT). Jim (KD5WVE) is putting together orders, and we can get a better deal if we order several... If you would like to order a shirt (or a hat), please contact Jim at KD5WVE.
Shack of the Month - Hey!! I'm still waiting... Take a picture of your shack/rig/hideout, and send it to Rusty at KF5OOX. We'll post a different photo every month!